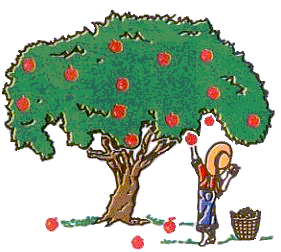 In celebration of school starting soon this blog post features:
APPLES!
Don't forget to bring your teacher one on the first day of school. If an
apple
as a gift seems old fashioned and silly buy one of these apple items from
etsy
sellers featured in this post. Happy Shopping!
Check out this
original painting of a
chalkboard
featuring a bright
red apple and a cute little worm! This adorable item comes from Nicole's etsy shop:
Enchanted Easel
.
Nicole has many other original paintings in her shop and they all need homes. Check out her other items for potential gifts. The holidays are coming!
apple pencil pouch
from Megan's etsy shop:
Cotton Cupcakes
.
Check out her shop for more pouches, totes, wristlets, pins and pin cushions! Happy Shopping!