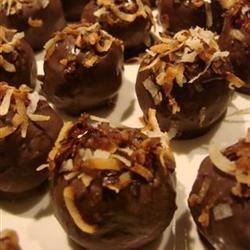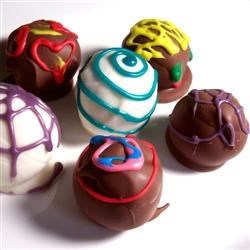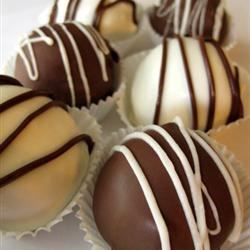 Looking for a fun Valentine's Day baking project? Try making these amazing Cake Balls! These are easy to make and fun to decorate. Perfect fun for kids and a great alternative to making cut out sugar cookies that are a lot of work to make.
Prep Time:
40 Min
Cook Time:
30 Min
Ready In:
1 Hr 10 Min
Original Recipe Yield 3 dozen
Ingredients
1 (18.25 ounce) package chocolate cake mix
1 (16 ounce) container prepared chocolate frosting
1 (3 ounce) bar chocolate flavored confectioners coating
Directions
Prepare the cake mix according to package directions using any of the recommended pan sizes. When cake is done, crumble while warm into a large bowl, and stir in the frosting until well blended.
Melt chocolate coating in a glass bowl in the microwave, or in a metal bowl over a pan of simmering water, stirring occasionally until smooth.
Use a melon baller or small scoop to form balls of the chocolate cake mixture. Dip the balls in chocolate using a toothpick or fork to hold them. Place on waxed paper to set.
*Recipe courtesy of AllRecipes.com*